Fwooshcast 97: G.I. HoooOOOOO?
The Fwooshcast is a weekly podcast about Toys, Action Figures, Dolls, Brick-toys and all that plastic crack that we, your hosts, spend waaaay too much of our hard earned cash on.


This week we mixed things up a bit by doing a whole bunch of news items first! Join the team's fun discussions and excitement as they chat about all the exciting news of the week in yet another awesome episode of THE FWOOSHCAST!
Starring:
Craig "The Scream Man"
Stu "Octane"
Paul "Igadevil"
Albie "LCZ128"
Absent: Sam "Artistix" (facebook page COMING SOON!)
Also, contact us on:
The Fwooshcast Page
The Fwoosh Forums
Fwooshcast's Facebook Page
You can also listen to us on Stitcher Smart Radio!
Email : [email protected]
Shownotes below…

News
S.H.Figuarts Phoenix *After we spoke about this on the show, it was announced here as an official release!!!
S.H.Figuarts Iron Man & War Machine | more: (1) | (2)
(Mentioned: Figma Avengers)
2013 TMNT Products From The Hong Kong Toy Fair
Teenage Mutant Ninja Turtles Mutagen Ooze Turtles Figure Video Review & Images
LEGO Teenage Mutant Ninja Turtles Set Turtle Lair Attack Video Review & Images
G.I. Joe Retaliation Wave 2
G.I. JOE: NIGHT FORCE vs. COBRA DEMOLITIONS TEAM JOECON 2013 PRE-VIEW | Concept Images
LEGO Minifigures Series 9
Maketoys Battle Sentinel and Dagger Interspace Army Commando | Official Site
Transformers Generations Japan Bruticus
In Hand Pics of MP-13 Soundwave, Now With Video Review!
What We Bought
Iron Man Mark VI and War Machine Walmart exclusive 6″ action figures
Marvel Legends / Studio Series Avengers 6″ Hulk Review
DX Chogokin VF-25F Messiah Valkyrie Alto Saotome Custom Renewal Ver. No.50
S.H.Figuarts Kamen Rider 1 (Sakurajima version)
Megabloks Halo Covenant Wraith
Megabloks Halo ODST Sniper
Megabloks Halo Flood Pod Elite Combat Form
Megabloks Halo Covenant Revenant Attack
Megabloks Halo UNSC Armory Pack II
Megabloks Power Rangers Samurai HQ Battle
LEGO City Garbage Truck
Misc. Mega Bloks Photos from Albie's Room: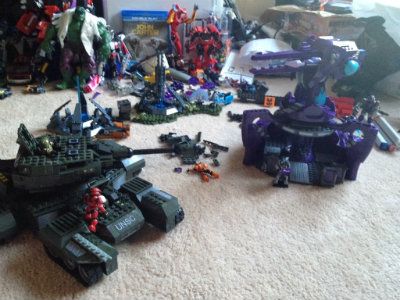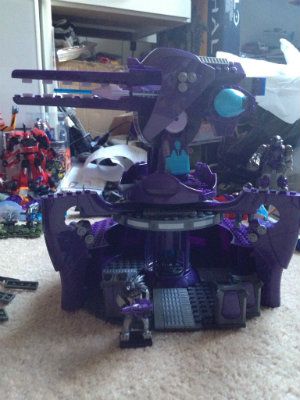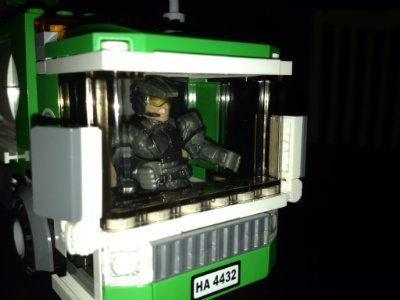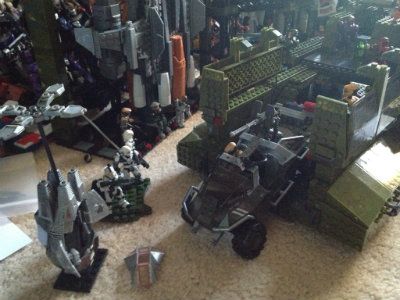 Podcast: Play in new window | Download
Subscribe: Apple Podcasts | RSS